Eat Seasonally. We've all heard that eating seasonally is better for us, not only nutrient-wise, but also taste-wise. When vegetables and fruits are in-season, they will have naturally ripened, making them full of flavor. They also have a higher nutritional value because they're so much fresher.
That being said, I wanted to try and feature some fruits and/or veggies that are in-season so that you can enjoy the taste and nutrients of seasonal produce in some fun and creative ways.
First up: Broccoli. My all-time favorite veggie.
These tiny tree-like stalks make my heart skip a beat. Okay, maybe that's a bit dramatic. But I really do love broccoli. So much so that we have it at least twice a week in our household.
And I guess that's a good thing, because broccoli is loaded with nutrients & health benefits. It's high in fiber, which is important for digestive health. It's anti-inflammatory, which protects us from damage of toxins. It may improve detoxification, which aids in removing harmful toxins from our bodies. It may prevent prostate cancer, colon cancer, breast cancer, bladder cancer, and ovarian cancer. And it's high in a multitude of vitamins like Vitamin K, Vitamin C, Vitamin B6, and Vitamin E.
Pretty impressive, right? Check out the nutrition details for 2 cups of raw broccoli:
While I'm a huge broccoli lover, I'm the first to admit that sitting down to a bowl full of raw broccoli is pretty awful. Here are some delicious meals that flawlessly incorporate this mighty green vegetable:
30-Minute Healthy Broccoli & Cheese Rice from Pinch of Yum
Blackened Broccoli Pasta with Charred Lemon & Goat Cheese from How Sweet It Is
Crack Broccoli from A Beautiful Plate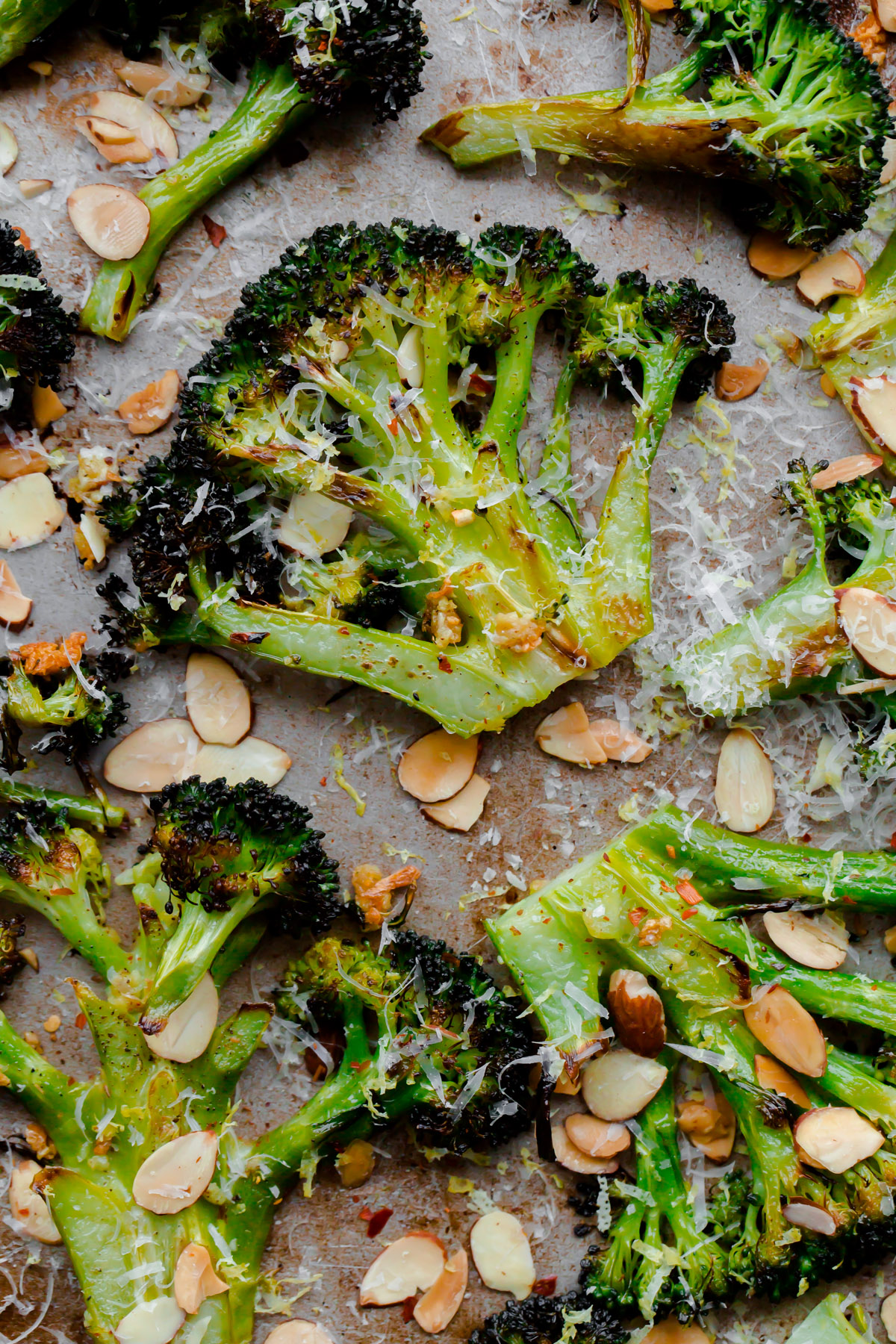 Lemony Broccoli, Chickpea & Avocado Pita Sandwiches from Cookie & Kate